Photographers:
Adrian Lamela Aragonés. Photographer
Natasha Forcade Gómez. Photographer

Graduates at the Creative Photography School of Havana in 2015.
We are husband and wife and co-workers.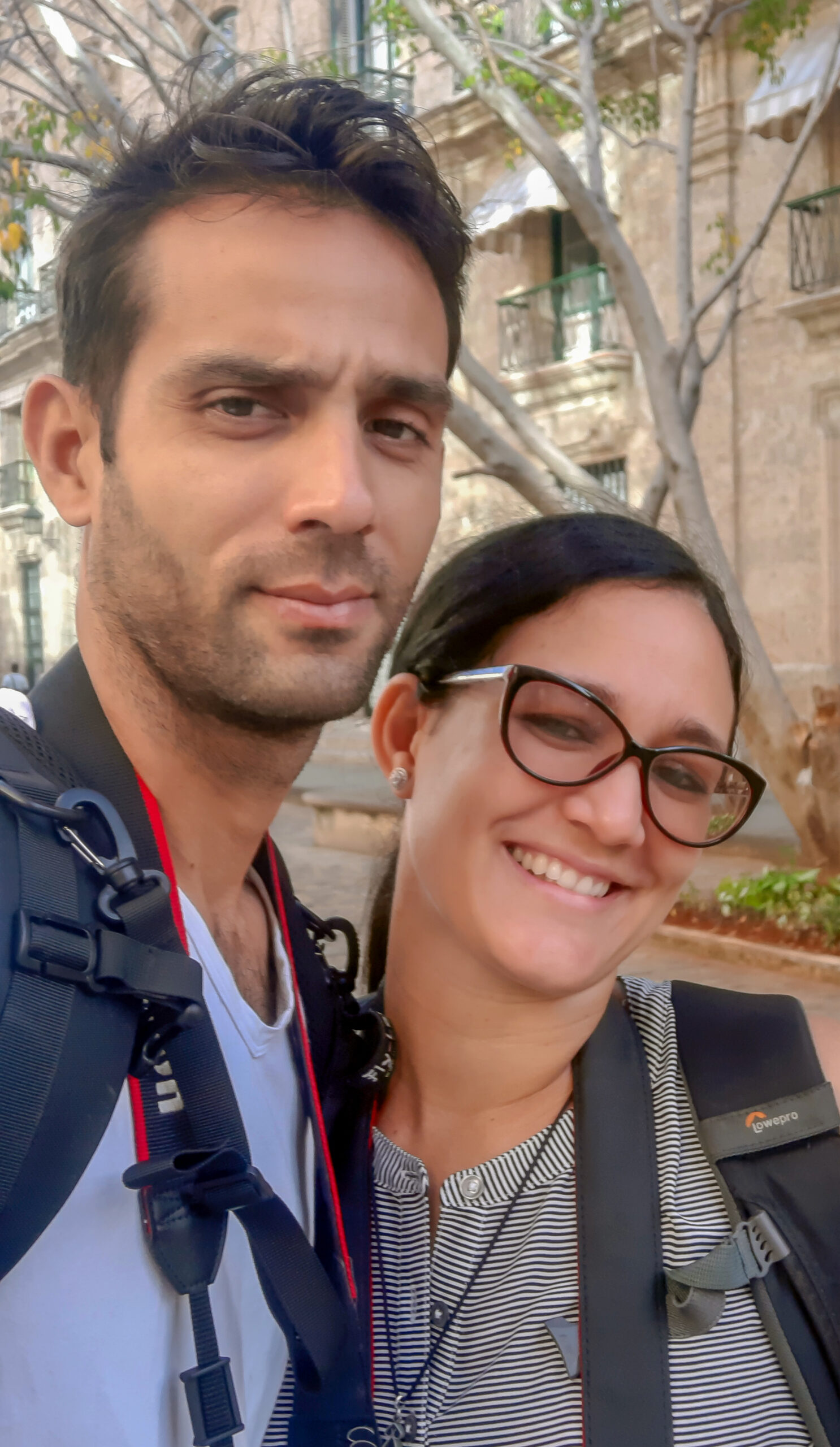 We are a couple of photographers, lovers of photography as a form of human expression, our work is aimed at documentary photography in order to capture the best moments of our clients' vacations. We also do interior photography for hostels, restaurants and nightclubs or travel agencies that need fresh photos of Havana and its current tourist centers.
Photographs of products and works of art for catalogs are not left out of the list.
Our customers are always pleased and satisfied with the result, in addition to enjoying the positive energy that we radiate when working.
Well, now. What is Lamfor?
LamFor is a photography service based in Havana, specialized in the photo-reportage, aiming to document our clients' visit to Cuba from a professional point of view, giving them complete freedom to move, to express themselves and to enjoy the landscape without missing any detail.
How do we make it possible? 
We document the trip or the tourist visit where the client is our main priority, placed in harmony with the surroundings and Cuban landscape, always looking for the best expressions, angles and the exact moment to achieve a natural touch.
The pose photos will be limited to the minimum and as spontaneous as possible. We have the equipment, as well as the qualified and experienced personnel.
Our professionals have a unique personal vision of the job and share at the same time their passion and love for photography.
The delivery of the photos selection and developing result will be carried out in jpg format with the maximum quality allowed by the editing software, in a flash memory or www.wetransfer.com, with a deadline of 48-72 hours after the photo session is complete.
Some experiences to share:
LamFor has worked with families from different countries such as the U.S.A., Russia, Saudi Arabia, Hungarian and Holland.
It may be while they are doing a city tour, visiting the countryside or something as simple as taking a dance lesson. We have also worked with clients with the most particular tastes, such as: a princesses, movie producers, architects and even professional photographers. All our clients have always been very pleased with our work and professionalism, principally those clients who are photographers themselves, since they are able to photograph the landscape and surroundings without having to be concerned about taking pictures of their own families: that's what LamFor is there for!
 If you want to see other previous and current works you can also follow us on our Facebook page or on our Instagram accounts.
https://www.instagram.com/adrianlamela/
https://www.instagram.com/natasha4kd_lamfor/